Skip Navigation
Website Accessibility

We carry Signature Needles
All sizes of cable sets, 10" straight needles and double points
are available for purchase in the shop - Come in and try them out!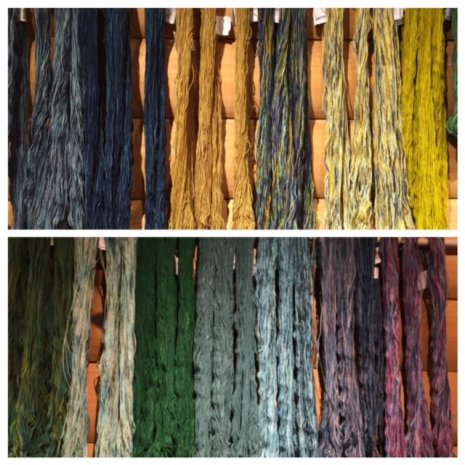 Experience our new lace weight Marina yarn from Manos Del Uruguay!
Come and See... Alegria

"The hands of Uruguay, is a non profit organization which assembles
women in cooperative scattered throughout the countryside of Uruguay.
Alegria ("joy" in Spanish) is an easy-care yarn in exciting colors. Hand-
painted to create a celebration of different colors in every skein."
(superwash, merino, polyamide)




We still have a great selection of Raku-Fired Clay buttons!

These hand-made buttons are one of a kind and come in a variety of shapes, sizes, colors and designs. Come in and take a look!